MDFlow Care Management System
MDFlow Care Management System has achieved National Committee for Quality Assurance (NCQA) Pre-validation for Population Health Management (PHM) for 2019/2020 standards.
As only one of few pre-validated PHM system vendors designated by the NCQA, MDFlow can now help its clients meet NCQA Health Plan Accreditation (HPA), Population Health Program Accreditation (PHP), Case Management Accreditation (CM), and Managed Behavioral Healthcare Organizations Accreditation (MBHO) requirements.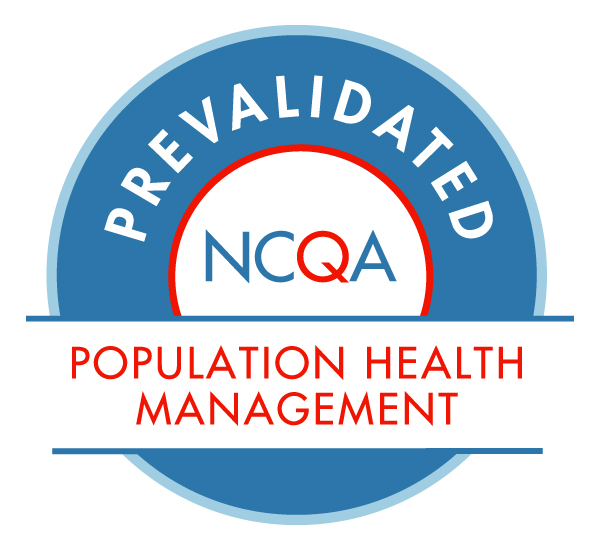 MDFlow Care Management System is a patient‐centric, integrated, easy-to-use and customizable internet-based Case and Disease Management software. The system is developed to help healthcare organizations to implement and manage the case and disease management programs that follow and meet the industry standards and guidelines, as well as complying with the requirements from the regulatory bodies. The system provides healthcare organizations with the flexibilities to customize the system to meet their specific needs and requirements.
MDFlow Care Management System provides the functionality and integration of information to manage the most complex healthcare needs. From candidate identification to assessments, stratification, care plan development, facilitation, evaluation and care coordination, MDFlow Care Management System streamlines and enhances the flow of information throughout the entire case management process. The patient care team has access to the case management tools and complete information of their patients to effectively and efficiently manage the comprehensive healthcare needs of their patients and deliver consistent and results driven outcomes.
KEY FEATURES OF MDFLOW CARE MANAGEMENT SYSTEM:
Candidate identification and data mining
Assessments (Health Risk Assessment, disease specific and other user defined assessments, with acuity stratification)
Care coordination and collaboration management (medical and social services, community based resources)
Evidence-based case management model
Care plan development
Identification and integration of the interdisciplinary care team
Scheduling and task management
Patient education materials and letters
Real-time patient eligibility verifications with most health plans
Comprehensive medication management
Documentation and correspondence management
Post hospital discharge care management to meet transition of care needs
User friendly patient case profile visualization
Compliance tracking and management (compliance with treatment plan, Star Ratings and other nationally recognized healthcare quality standards)
Document scanning and management
Reporting and business intelligence
Secured messaging and communications (between patients, case managers, PCPs, specialists, family members, caregivers, ...)
Integration of lab data, clinical data (EHR systems) and utilization data (claims, pharmacy)
Telemedicine Consultations
MDFlow Care Management System is based on Microsoft technology. It provides high availability and scalability. MDFlow Care Management System is delivered as a software-as-a-service (SaaS) model. It enables rapid system deployment and features a tremendous degree of customizability. It makes on-going software maintenance, modifications and enhancements more efficient and cost effective, and it also eases the future implementations of new regulations, requirements and business initiatives. Our staff will assist you in setting up and configuring the system to best fit your care management needs. MDFlow Care Management System is well-supported by our knowledgeable and friendly support team.